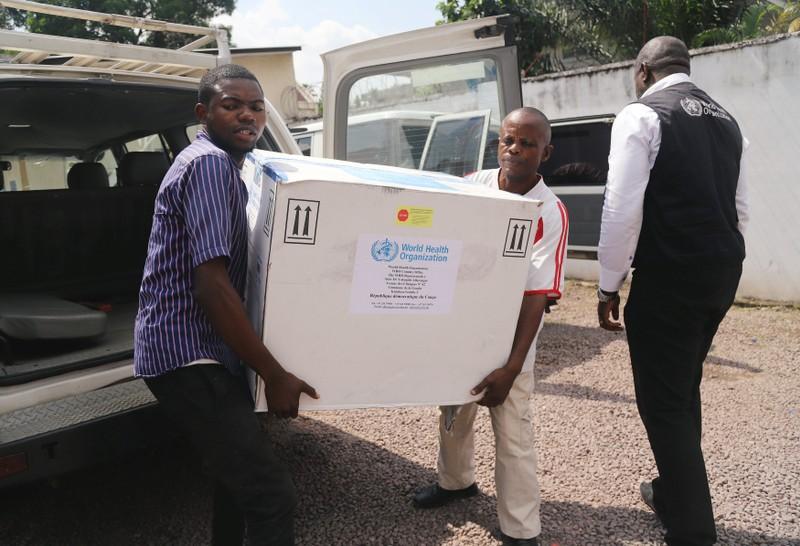 It was tested in Guinea in 2015 during the outbreak that killed more than 11,300 people in West Africa from 2014 to 2016.
The Ebola outbreak in the Democratic Republic of Congo has spread to the northwest city of Mbandaka, the World Health Organization said, adding it will convene an Emergency Committee on Friday to consider its worldwide risks.
The first urban case to be announced threatens to change that.
"From the outset, we consider that this epidemic is at high risk because of the particularities with the contamination of health professionals, reaching the three health zones in the proximity with the city of Mbandaka which is densely populated", added the minister.
He said authorities would intensify population tracing at all air, river and road routes out of the city.
This Ebola recurrence is the ninth DRC has faced in 4 decades after the first in 1976.
More news: Donald Trump pays hospital visit to recovering first lady Melania
The vaccine, from USA -based pharmaceutical firm Merck, is unlicensed but has been shown to be highly effective against Ebola. The Health Ministry said vaccinations would start by early next week, the first time the vaccine would come into use since it was developed two years ago.
Congo has reported 23 deaths among the 42 suspected, probable and confirmed cases. He said another 4,000-vaccine batch was expected soon.
"This weekend, two suspected cases of hemorrhagic fever were reported in the health zone of Wangata, one of the health zones of Mbandaka City".
The WHO said it had sent 300 body bags for safe burials in affected communities, a possible indication of how big it expects the outbreak to be. Health workers would be among the first to receive vaccinations, according to Ilunga.
The vaccine requires storage at a temperature between -60 and -80 degrees C, tricky in a country with unreliable electricity.
"The most important thing is to stop the spread of the disease, and to that end, what they have to do is track down everybody - people who have contracted Ebola or even died from Ebola", CBS News foreign correspondent Debora Patta reports.