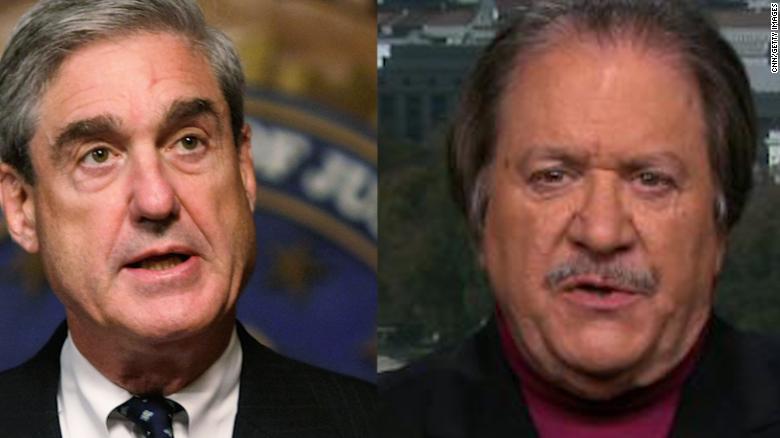 While Manafort claims that he didn't know that Kilimnik had Russian intelligence ties, the special counsel alleges that Manafort's right hand man, Rick Gates, knew that Person A was a former Russian Intelligence Officer with the GRU (Russia's military).
Van der Zwaan, who was sacked by Skadden, is hoping that he can join his pregnant wife in Europe for the expected birth of their son in August, his lawyers said.
Special counsel Robert Mueller's team just released a document that buries an important detail about the Trump circle's ties to Russia on its fourth page: top campaign associate Rick Gates was in touch with a person tied to Russian military intelligence weeks before the presidential election.
The case is U.S. v. van der Zwaan, 18-cr-00031, U.S. District Court, District of Columbia (Washington).
Van der Zwaan's plea deal did not include a cooperation requirement, though, and his lawyer asked for a sentencing date as soon as possible so that he can return to London to join his wife, who is pregnant.
Tuesday's filing from Mueller's office says it was "pertinent to the investigation" that "Gates and Person A were directly communicating in September and October 2016".
That Person A has had ties to Russian intelligence is not terribly surprising.
Van Der Zwaan said in a 30-page March 27 filing that he worked closely with Gates after being retained in 2012 to prepare a statement of the offense for the criminal trial of Ukraine's former Prime Minister Yulia Tymoshenko.
More news: Israel fast-tracks wall, escape route for new USA embassy in Jerusalem
Jeffrey Cramer, a former federal prosecutor who spent 12 years at the Department of Justice, cautioned against painting the identity of Person A with too broad a brush.
Van der Zwaan first talked to Mueller's prosecutors and the Federal Bureau of Investigation just days after Manafort and Gates were indicted on Oct 27.
Paul Manafort, the former Trump campaign chairman.
Mr. Kilimnik has maintained residences in Moscow and Kiev, the capital of Ukraine, and has traveled regularly between them during years of working for Mr. Manafort and Mr. Gates on behalf of various Russia-aligned oligarchs and political parties. Prosecutors and van der Zwaan's lawyers had estimated that he faced a sentencing range between zero to six months in jail, as well as a fine ranging from $500 to $9,500, according to court papers.
Kilimnik's suspected ties to Russian intelligence have been established, but it was not previously known whether those links continued into 2016.
Manafort - who is fighting charges from Mueller that relate to his work prior to joining Trump - left the campaign in August 2016 after reports about questionable payments he received from his work related to Ukraine.
Oleg Voloshyn, the spokesman for Ukraine's ministry of foreign affairs under Yanukovych, told Bloomberg a year ago that he wrote the op-ed article and sent a draft to Kilimnik in early December.
According to the original court documents, van der Zwaan lied to Mueller's investigators November 3 while answering questions about the Tymoshenko report in regards to his last communication with Gates and an unidentified individual in Ukraine referred to as Person A, a "longtime business associate" of Manafort and Gates. He added that Kilimnik forwarded it to Manafort, who "advised me to add that the Yanukovych government also worked actively with the USA on nuclear disarmament and with North Atlantic Treaty Organisation". Mueller is now apparently directly disputing that using Gates's own words. Mueller charged Gates and his business partner Paul Manafort - who managed Donald Trump's presidential campaign between June and August of 2016 - with money laundering and conspiracy over their lobbying work for the government of Ukraine, which ended in 2014. He is cooperating with Mueller's office.