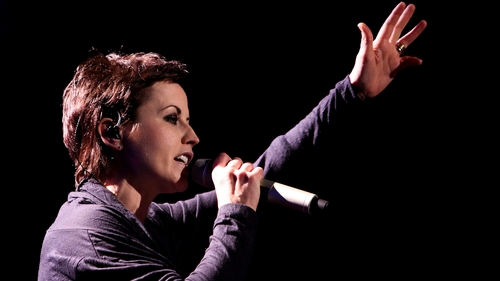 Cranberries singer Dolores O'Riordan, who died January 15, had her open coffin reposal at the St. Joseph's Church in her hometown of Limerick, Ireland on Saturday.
"The London ambulance service was contacted and verified her death at the scene", Stephen Earl, an officer for the Westminster coroner's court, said on Friday.
Thousands of fans from around the world congregated outside the church and down the street, withstanding wind and rain to say their respects, while her bandmates placed a floral tribute next to her coffin.
"We come to offer a heartfelt greeting to a deeply loved and cherished daughter of Limerick". The church was decorated with photos of the singer performing on stage and of her meetings with Pope John Paul II at the Vatican, and her music played as mourners paid their respects.
More news: Collin County Health Reports Five Flu-Related Deaths
RTE report that Dolores O'Riordan's mother, as well as her six brothers and sister accompanied the body to the church on O'Connell Avenue where they were met by Bishop Brendan Leahy. The religious O'Riordan wore black and held two pearl rosary beads. A private burial will then take place on Tuesday.
On Monday her body will be removed to Ballybricken, ahead of funeral mass on Tuesday at St Ailbe's Church.
As the church has a limited capacity of only 200 places, attendance is strictly reserved for extended family and close friends.
Dolores' beloved dad, Terry, died from cancer in 2011 at the age of 68, with it being said that the singer had been planning to visit his grave during a visit to her home town of Limerick this weekend. Police are not treating her death as suspicious.