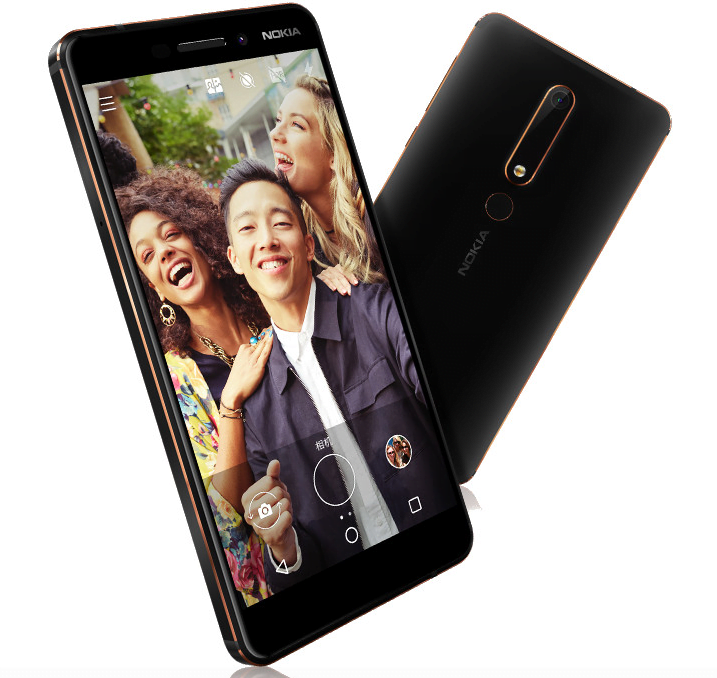 Nokia has planned to launch a number of smartphones in 2018 and one of them is Nokia 3310 4G. It is not known if the phone will be released outside of China anytime soon but the new second-generation Nokia 6 will be launched in China on 10 January with a price tag of CNY 1499 (about RM 925) for the 32GB model while the 64GB edition will costs slightly higher at CNY 1699 (about RM 1,048).
But the handset has already been revealed on Nokia's official website for the China region, giving fans an early look at what to expect from the phone.
The fingerprint scanner in Nokia 6 is embedded into the home button on the front. The new model runs Android 7.1 and will be upgraded later to Android 8.0.
According to the TENAA listing, the Nokia 6 (2018) will feature a 5.5-inch display with a full HD resolution of 1,920 x 1,080 pixels and a 16:9 aspect ratio, the same as last year's model. Its hardware specs did not do full justice to it even though the Nokia 6 was praised by one and all for its outstanding build quality. The battery size is the same old 3000mAh, and the cameras also appear unchanged, with a single 16MP rear-facing and single 8 MP front-facing sensor. There's a circular fingerprint scanner on the back of the device.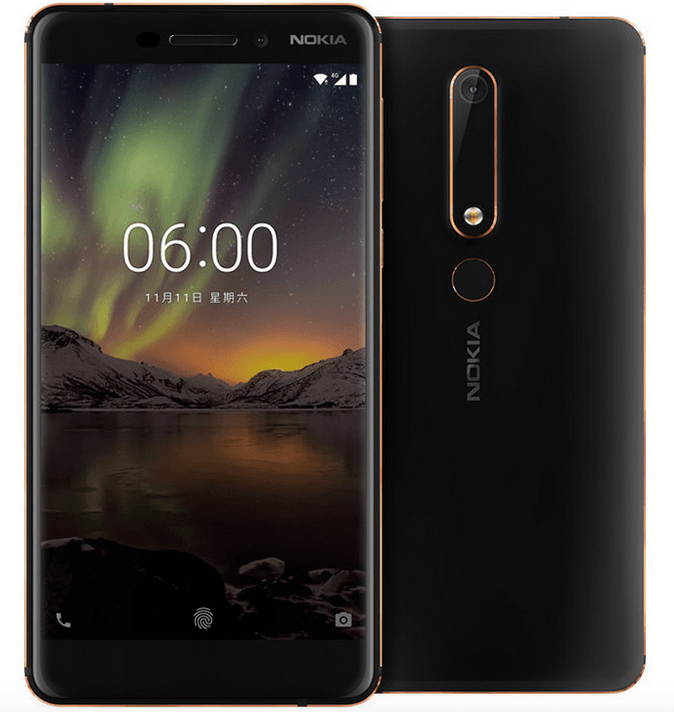 Inside, the phone comes with the faster Qualcomm Snapdragon 630, a 2.2 GHz octa-core processor, and 4 GB RAM. Similarly, an 8MP front camera is available with a wide-angle lens. That's with 32GB internal storage space only, while 64 gigs will set you back 1,699 yuan, or $260. It supports expandable storage up to 128GB via a microSD card slot.
Both phones have a 5.5-inch 1080 x 1920 screen, a 3,000mAh battery, a 16MP rear camera, an 8MP front-facing one, 32GB or 64GB of storage, a microSD card slot and now run Android Nougat.
Elsewhere, the Nokia 6 2018 comes with USB Type-C port for charging and data syncing unlike the original that came with a standard Micro USB 2.0 port.
More news: Police want tips in 'horrific' quadruple homicide