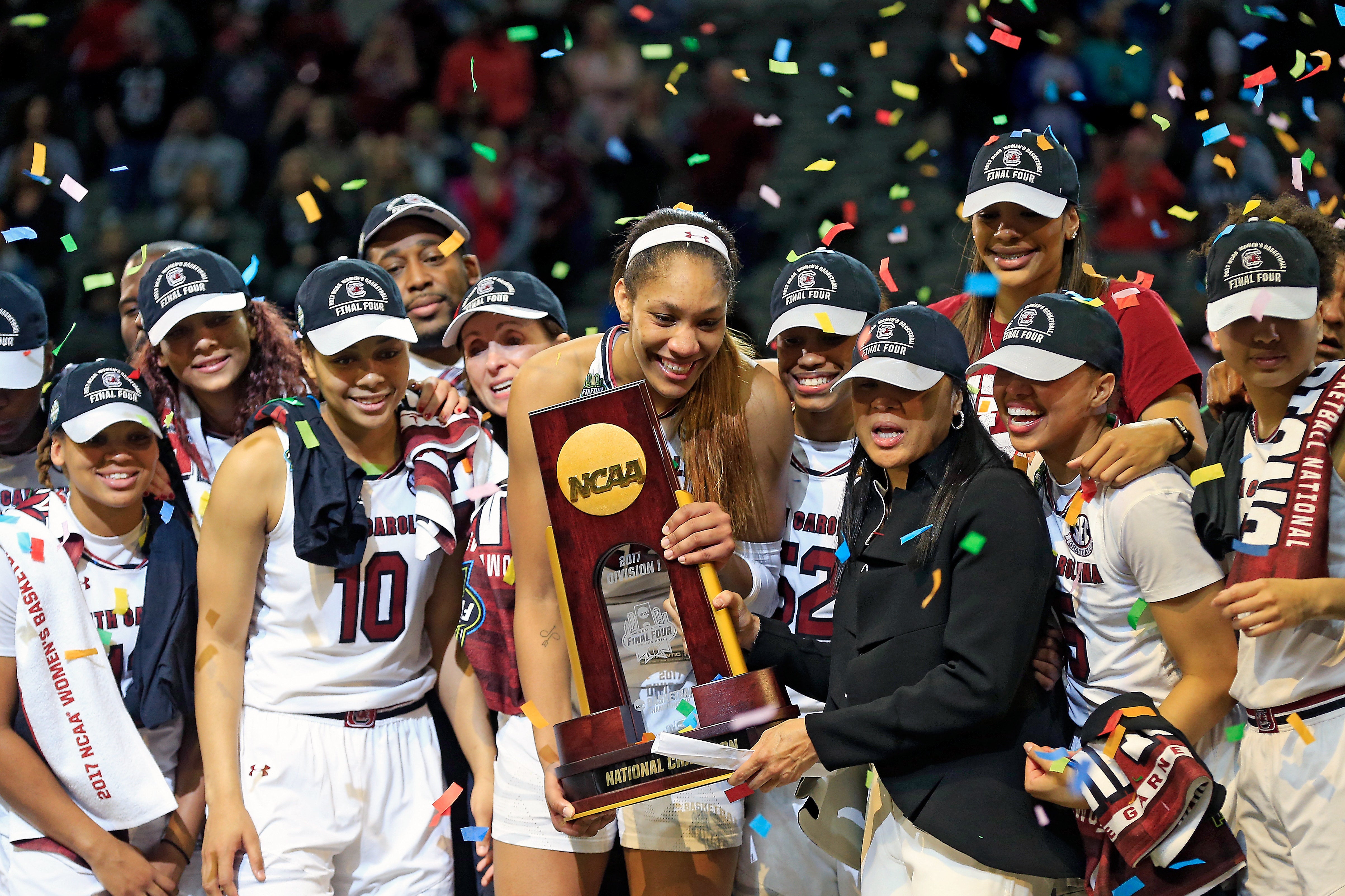 "The only invitation we are thinking about is to the 2018 NCAA tournament".
The South Carolina women's basketball team has declined an invitation to visit the White House following its 2017 national championship, according to The Post and Courier.
On Friday, a group of NCAA champions descended on the White House to meet with President Trump, handshakes were exchanged and photographs were taken.
On Thursday, head coach Dawn Staley said her team was extended an invitation by the White House but has turned it down.
Trump previously welcomed the national football champion Clemson Tigers in June. Her office promised that the invitation would come later in the fall but, by the time it did, Staley and her team were no longer interested. She told the Associated Press in late September that she hadn't received an invite and "that spoke volumes". "I don't know what else has to happen".
More news: Taylor Swift Treats Lucky Fans to Intimate Acoustic Set at SiriusXM
In a photo posted to the social media account on Friday, the UW team is shown arranged around President Donald Trump under a text bar identifying them not as the rowing team, but as "U of Washington Women's Rugby". "I'm here concentrating on my team and getting better".
The Tar Heels also cited a scheduling conflict when they turned down their invitation; however, even if they had agreed to meet Trump, they wouldn't have been in the mass of athletes on Friday.
North Carolina's men's basketball team said earlier this year it could not agree on a date for a visit.
Staley's stance changed over the coming months when Trump invited championship teams from other sports to the White House but did not bestow that same honor on SC.