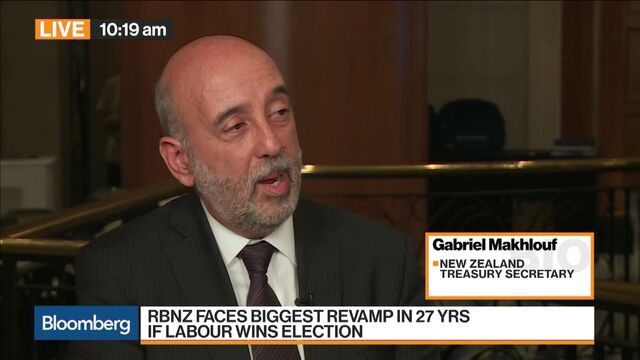 Neither of the major parties - National, led by the incumbent prime minister, Bill English, or Jacinda Ardern's Labour - secured enough seats to form a majority government in a frustrating poll on Saturday. It was obvious, as Peters can choose to go either way, with National in a two-party government with a clear majority, or with Labour and the Greens that just makes it to majority with 61 or 62 seats.
"On tonight's provisional results, National has won more seats than Labour and the Greens combined", English told supporters in Auckland late Saturday.
New Zealand's conservative Prime Minister Bill English raced to a strong start in early election counting Saturday, September 23 although the figures still gave opposition leader Jacinda Ardern a realistic prospect of forming government.
New Zealand's parliamentary elections on Saturday yield no clear victor as tally ended in the wee hours of Sunday, leaving the third largest party with 7.5 percent of the votes the kingmaker.
"There's conversations that need to be had and we're open to those", she said.
English was in the driving seat to win a fourth term until Ardern took over the Labour Party last month.
That paranoia became justified in spades when just eight weeks out from the election Jacinda Ardern replaced Andrew Little, roused the party from its sickbed and got it dancing in the streets.
"We hoped we could have done better and we'll do better than those polls are showing right now as they trend upwards".
"I simply can not predict at this point what decision other leaders will take", she said.
More news: Tata and ThyssenKrupp 'agree' first stage of merger deal
Morgan, bellicose to the end, told Newshub he was "disappointed in New Zealanders, basically".
Greens leader James Shaw dismissed the alternative of forming a coalition with National saying he was "committed to a change of government".
National's Bill English has blown away the stardust and stormed to victory with a record 1.2 million votes, defying all expectations.
"This party is a realistic, common-sense party, we don't like extremism", Peters said Saturday.
"We've run such an extraordinary campaign and we've had such support, it would be very hard for me to be depressed", he said.
"There was a majority that voted for change".
"We'll make a decision in the interests of all New Zealand and New Zealand First, that is the whole country, not ourselves in the party but in the national interest and that will take some time", he added. With 15 percent of the vote counted, National's Matt King is leading over Mr Peters by around 100 votes.
The Electoral Commission will publish the final result, which would also include ballots cast by New Zealanders overseas, on October 7.
She later spent three years in London as a policy advisor in the UK Cabinet Office and worked for former British PM Tony Blair before returning to New Zealand to campaign full time in the 2008 election.