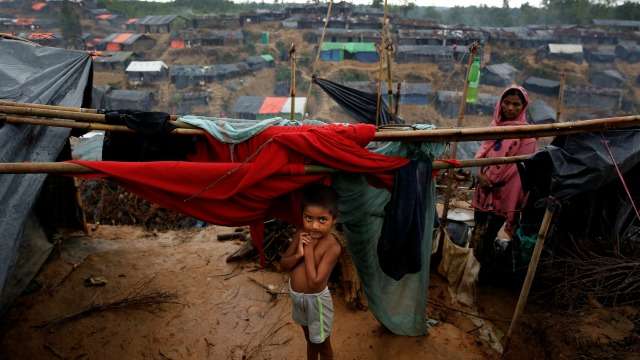 The Union Home Ministry on Monday submitted its affidavit in the Supreme Court on the deportation of Rohingya immigrants to Myanmar and has called them a "security threat to India".
In its affidavit, the Centre also requested the Supreme Court to allow the government to handle the case of Rohingyas' deportation and not interfere in the matter.
As the apex court heard a petition challenging the deportation of Rohingya Muslim refugees to Myanmar, the central government told the apex court that this was an essential executive decision taken in the larger national interest.
"The total number of such illegal immigrants into our country would be more than 40,000 approximately as on date".
The affidavit says many Rohingyas figure in suspected sinister designs of ISI and ISIS and other extremists groups who want to achieve their ulterior motives in India including that of flaring up communal and sectarian violence in sensitive areas of the country.
Telling the court that the presence of Rohingyas in India would be a drain on the resources of the country and would affect the rights of the people, the government claimed that some of the Rohingyas had contacts with Pakistan-based militant outfits, according to news agency IANS. The Centre further saidin the affidavit that since India is not a signatory to the Convention Relating to the Status of Refugees, 1951, the obligations concerned to non-refoulement is not applicable.
More news: Govt to file affidavit on Sep 18 for Rohingya issue : Rajnath Singh
"But you can not say that merely because there are some inputs which suggest terrorist organizations are trying to radicalize them etcetera, therefore we will ignore human rights or rights under various worldwide conventions", he added.
"We shall mention the same in our affidavit to be submitted in the Supreme Court", he said.
More than 400,000 Rohingya have fled to neighbouring Bangladesh since then and the United Nations has said the army's action could amount to ethnic cleansing.
The UN high commissioner for human rights, Zeid Ra'ad Al Hussein, had also slammed the Indian government's stance, saying, "I deplore current measures in India to deport Rohingyas at a time of such violence against them in their country". Myanmar claims the community are illegal immigrants from Bangladesh and denies them citizenship.
On August 14, the government had announced that it was planning to deport all the estimated 40,000 Rohingya Muslim refugees living in India.
Earlier in May this year, the UNHCR stated that about 1,68,000 Rohingyas had fled Myanmar since 2012, when clashes with Buddhists erupted in the trouble-torn Arakan region.