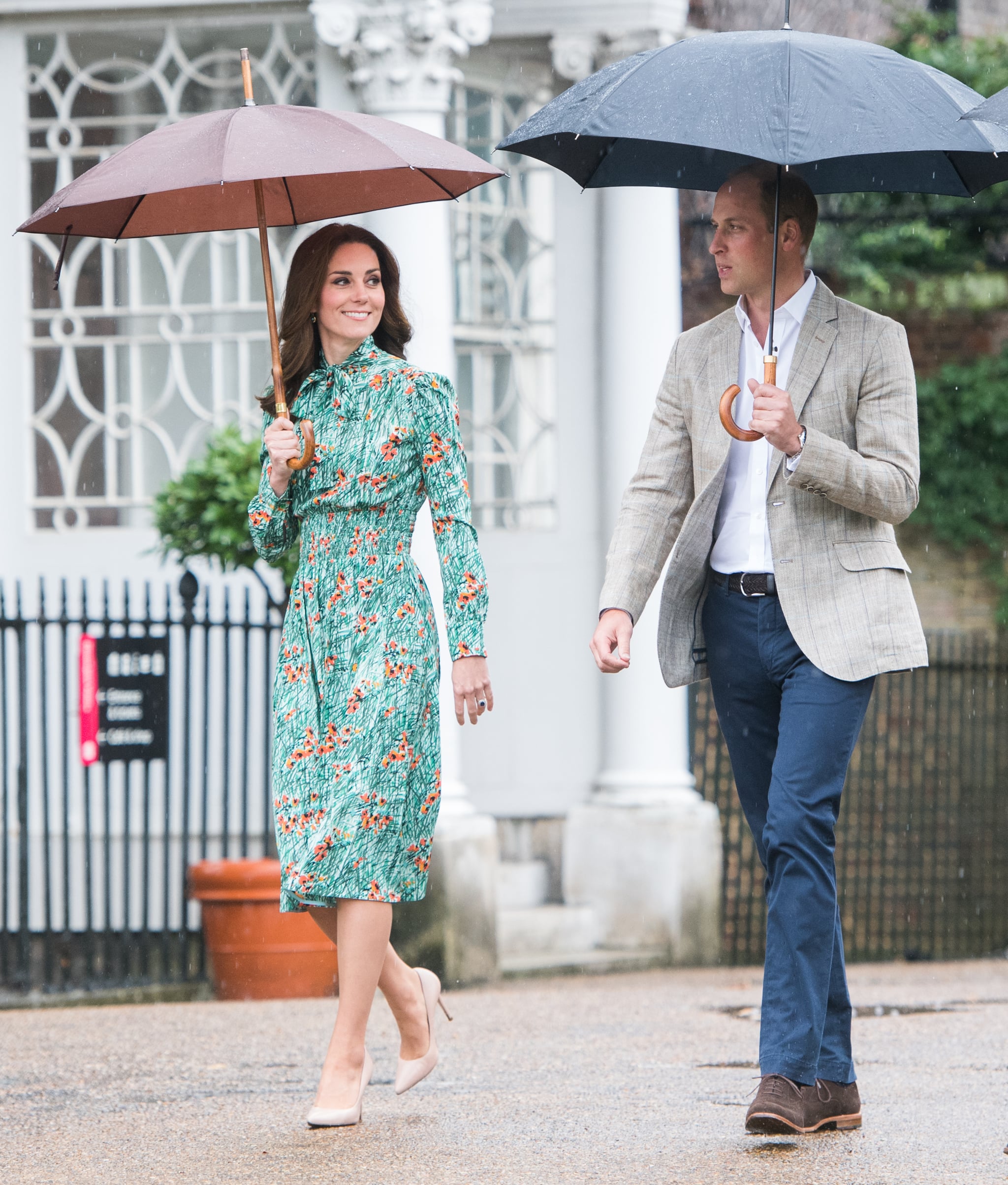 The Royal family have announced that the Duke and Duchess of Cambridge are expecting their third child together.
Although the royal family officially announced the pregnancy on Monday, the Duchess of Cambridge may have accidentally revealed the news herself earlier this summer. He also said of his sister-in-law's illness, "I haven't seen her for a while but I think she's OK".
Later on at the event, Kate was photographed barely touching her glass of wine.
Following the announcement of Kate Middleton's pregnancy, the guessing game begun for a potential baby name. Very, very happy for them'.
When presented with a gift for a newborn baby, she said "We will just have to have more babies", raising speculation she knew she was pregnant at the time.
The couple also have a daughter, two-year-old Princess Charlotte.
Photographs of Britain's Duchess of Cambridge sunbathing topless on vacation in 2012 were an invasion of privacy, a French court ruled on Tuesday. As for her two previous pregnancies, the Duchess is suffering from nausea gravidiques. The new British Royal prince or princess will bump Harry into the sixth in line to the throne.
More news: New Leaf mainstream, but not popular — Nissan
As Life & Style previously reported, Kate consulted Queen Elizabeth about her desire for more children.
It continued, "The Duchess is being cared for at Kensington Palace".
Catherine was forced to cancel a planned official engagement in London later in the day because of her morning sickness, which she also experienced when she was carrying both George and Charlotte.
Kensington Palace announced the good news on Monday, September 4.
William's words have fuelled rumours that the Duchess is around 11 weeks pregnant and will hit the crucial 12 week mark next week, making her due date sometime in March.
In other news concerning the English royal family, Prince George is scheduled to begin school at Thomas's Battersea on Thursday. Join our Facebook group for the latest updates on Kate Middleton, Prince William, Prince Harry, Princess Diana and all things royal!