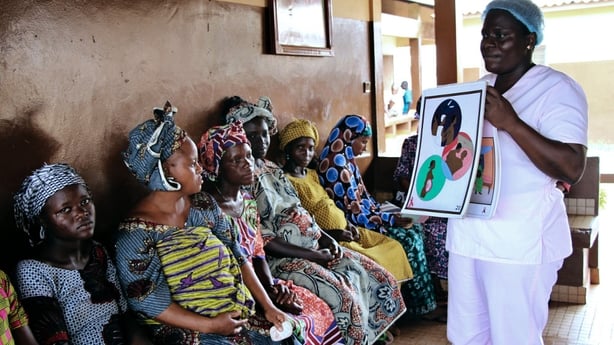 More than 36 million people are living with HIV/AIDS, and 53 percent of them are getting the necessary therapy, which gives them a life expectancy closer to normal, according to the BBC. The text also revealed a decrease in nearly half of the deaths of that disease in 2016, compared to 2005, a year in which the number increased up to 1.9 million.
AIDS-related deaths in Myanmar have dropped 52 percent in the past six years, the sharpest decline in Asia and the Pacific, according to a UNAIDS report on the global HIV epidemic released on Thursday.
According to the report, about 19.5 million people with HIV were taking AIDS drugs in 2016, compared to 17.1 million the previous year.
"The Affordable Care Act has actually been incredibly important in helping even more people access care, treatment and prevention with respect to HIV", Warren said.
"Our efforts have resulted in a solid return on investment", welcomed Michel Sidibé, executive director of Unaids, quoted in the report.
"While we are now seeing positive results in the reduction of deaths and new infections, Myanmar momentum must be sustained to achieve its goal of ending the AIDS epidemic as a public health threat, by 2030", Tawil said. But in the Middle East and North Africa, and in Eastern Europe and central Asia, the number of Aids-related deaths has risen.
More news: South Korea proposes inter-Korean military talks to thaw cross-border tension
Eastern and southern Africa are "leading the way" and have reduced new HIV infections by almost a third since 2010, according to the report.
One of the most worrying findings of the report is that while new HIV infections are falling, they are not declining significantly enough to meet global targets.
East and Southern Africa, Western and Central Europe, North America, and Latin America are all on track to reach the 90-90-90 targets by 2020. Since 2010, there has been a dip in AIDS-related deaths by 42% and new infection cases by 29%, including 56% decline in new infection in children over that period.
The report warned, however, that not all regions are making progress. It means that by 2020, at least 90% of all persons living with HIV infection should know their HIV status.
The latest progress report from UNAIDS shows significant strides towards achieving the 90-90-90 targets, with 70% of people living with HIV now aware of their HIV status.
This was partly due to more and more HIV-infected pregnant women-76 percent in 2016-having access to drugs blocking virus transmission to their offspring. Experts, however, said that more could have been done given the amount of money spent for battling the AIDS epidemic. In collaboration with Unitaid and World Health Organization, the Global Fund is supporting the expansion of HIV self-test kits - flexible options that help address the challenge of nearly half of the people with HIV not knowing their status.