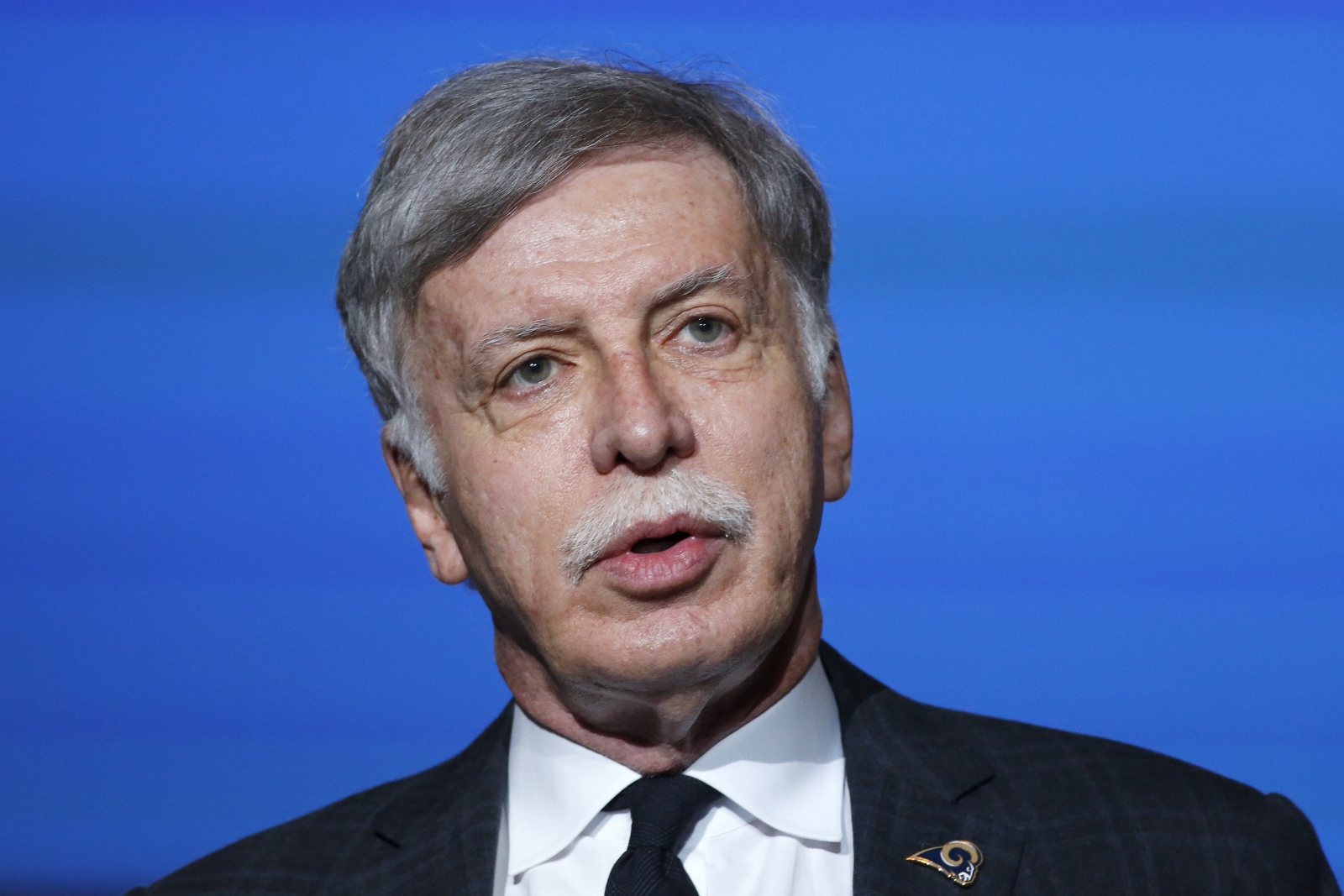 Uzbek-born Russian billionaire Alisher Usmanov has made a £1bn bid to wrest control of Arsenal from majority shareholder Stan Kroenke.
Thierry Henry has highlighted the haste with which Stan Kroenke has moved to address speculation about selling Arsenal while remaining silent on other matters concerning the club.
The season has been burdened by protests, with fans urging the club to make changes, and much of that anger has been put on manager Wenger's head.
American business entrepreneur Kroenke has been involved with Arsenal for the past decade, with the 69-year-old taking his stake in the club from 12% to 67% during that time.
In an interview with Bloomberg last month, he said the blame for the club's performance should not rest exclusively with Arsène Wenger, the manager, but also with Mr Kroenke and the board, from which Mr Usmanov is excluded.
More news: Mourinho: Some Man Utd players deserve to rest
Yet Kroenke, who owns 67%, after gradually building up his holding since 2007, is unwilling to contemplate the deal.
Wenger has come in for heavy criticism following the club's failure to challenge for the Premier League title, with many fans calling for the Frenchman's departure on more than one occasion. He's not at fault if we didn't reach the Champions League, it's the technical department who are responsible for that.
Wenger, however, accepts doubts surrounding whether or not he would be staying on past the end of his current contract have contributed to an "absolutely horrendous" environment at the north London club.
Arsenal, who will bid to win the FA Cup for the 13th time against Chelsea at Wembley Stadium on Saturday (27 May), eventually placed fifth - their lowest top-flight finish since 1996. Does Kroenke and Wenger both need to go?
Arsenal will play in the Europa League for the first time next season and missing out on Europe's premier tournament may not sit well with their star players.