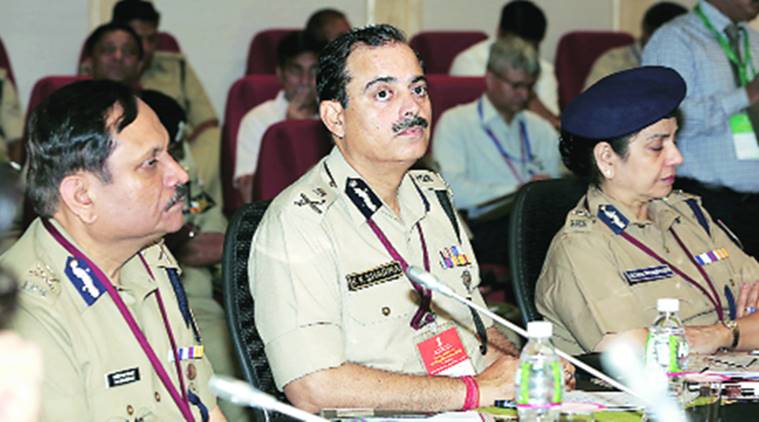 He also told reporters: "The whole country is agitated over the martyrdom of 25 CRPF [Central Reserve Police Force] personnel in Sukma. Today, we need to consider whether to react only after the occurrence of any incident or we should be more proactive", Singh asked. In his speech, the Home Minister also stressed on the need for effective leadership to achieve "desired outcome".
The meet will also focus on devising new strategies to ensure rapid development in Left Wing Extremism-affected areas.
Pointing out that the use of Unmanned Aerial Vehicles (UAVs) is sub-optimal now, the Home Minister added that Mini UAVs are proving to be extremely useful and should be procured in more quantities.
Home minister Rajnath Singh today said senior IPS officers handling anti-Maoist operations should "lead from the front" instead of sitting in the comfort of their offices in Delhi or other urban centres, articulating a resentment among troops on the ground.
He also called for increasing use of technology in security operations and to counter left-wing extremism.
Talking about the welfare of securitymen deployed in Naxal-affected areas, who often face fatigue and stress, the home minister said it was important that their camps have better facilities for power, water and mobile phone connectivity.
"I am convinced that their martyrdom will not go in vain".
He said that along with strategic command, a unified command is required at the operational and tactical level. In addition, Mr Singh said, unique identification numbers could be used in gelatin and other explosive materials.
More news: Warriors march on to conference finals with sweep of Jazz
The Naxal problem can not be resolved through "silver bullets" or any shortcut but through short-term, medium-term and long-term solutions, said Mr Singh, who is chairing the meeting.
Other technologies being considered include high resolution PTZ cameras, Global Positioning System tracking, hand-held thermal imaging, radar, satellite imaging etc.
Following the April 24 Sukma attack, the government had vowed to review its anti-Maoist policy.
Ahead of the crucial meeting, the strategic command headquarters of CRPF's anti-Naxal operations was shifted from Kolkata to Chhattisgarh's capital Raipur on Sunday.
Rajnath said the central paramilitary forces needed to work with a coordinated strategy and suggested the establishment of unified coordination and command centres to fight the Maoists. Andhra Pradesh and Madhya Pradesh were represented by ministers and West Bengal and Telangana by their chief secretary and DGP.
Chief Minister reiterated that Union Government should not claim reimbursement of expenditure on deployment of Central Armed Police Force (CAPF) in LWE affected States since LWE is a national internal security threat and the state governments themselves are investing sizeably from their own meagre resources to contain the menace.
Issues related to inter-State coordination, intelligence sharing, setting up of Joint Task Forces for operations along inter-State boundaries were deliberated upon.