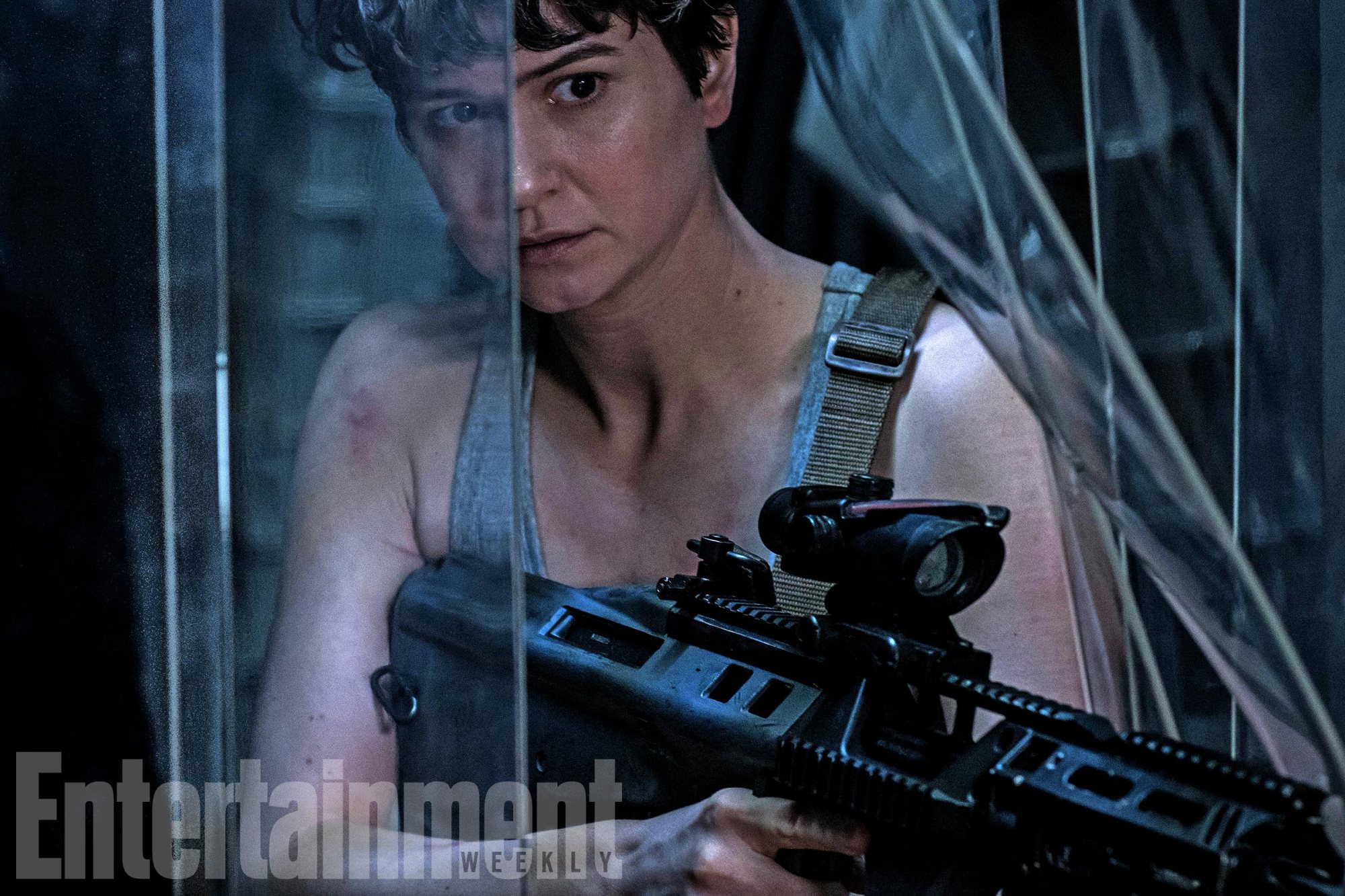 "Prometheus 2" kicks off with the crew of a colony ship, known as Covenant, leaving Earth for a remote planet on the far side of a galaxy. Just remember if you're in the shower, in space after visiting an alien planet, to always check the floor covers for anything remotely foreign to your surroundings! Now this, Alien: Covenant, well it looks like Ridley Scott is really going back to the roots of the series. After all, the last outing in the franchise, Prometheus, kind of did away with the survival horror elements that made Alien so great all those years ago.
Alien: Covenant is Ridley Scott's next project in the original Alien trilogy which featured Sigourney Weaver as Ellen Ripley.
Other stars include Billy Crudup, Noomi Rapace, Carmen Ejogo, Callie Hernandez, Jussie Smollett and a recently announced James Franco.
The trailer shows scenes of the crew exploring a breathtakingly handsome world, stumbling upon not-so-friendly facehuggers, running through their ship screaming, blowing things up and, best of all, being attacked in the shower by a frisky Xenomorph.
More news: Ighalo: Watford Beat Man United, We Can Beat Palace
The trailer of "Alien: Covenant" is sure to send chills down anyone's spine.
Alien: Covenant is set for release on May 19th, 2017 and is penned by Michael Green, Jack Paglen and John Logan. When the threat is discovered, they quickly try to escape. The studio is likely trying to explore a new way to grab attention and spark early momentum for the film's release in May of 2017.
The upcoming installment comes from Ridley Scott, the mastermind behind the first chiller as well as the 2012 prequel Prometheus.
A couple of months ago in October Michael Fassbender, who plays David / Walter, let slip the name "Neomorph" during a BBC interview.